For End Users
Installation and Reconfiguration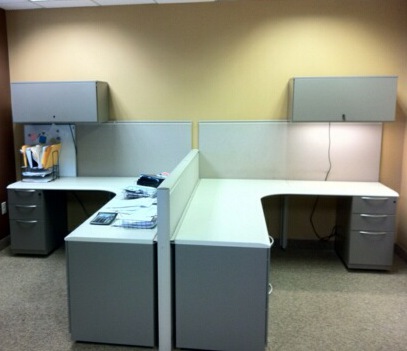 We can install new or used furniture, or reconfigure your existing furniture. We can work at your schedule, during business hours or after hours and weekends. We will work hand in hand with your electricians and telecommunication personnel to insure a seamless install.
Moving and Remodeling
We can move your furniture and people within your space, or to a new space. We have available gondola carts for moving computers, library carts and Tyga boxes for moving files and personal belongings. We can come in on a Friday night and tear down cubicles and clear offices for new carpet installation, painting and remodeling. Working with your contractors, we can have your office back up and running first thing Monday morning.